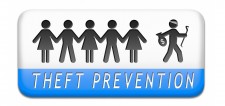 Deltona, Florida, August 8, 2016 (Newswire.com) - ​Many neighborhood watch programs have been established throughout Central Florida and have proven to be beneficial in deterring criminal activity. The program has many advantages, such as bringing communities together, raising awareness and decreasing chances of having to deal with criminal activity in their home. Starting a Neighborhood Watch Program in Central Florida is simple and extremely beneficial.  While the best preventative measure against home intruders is an effective home security system, there are many advantages of implementing a Neighborhood Watch Program.  
The first thing you need to do is to determine the area within Central Florida that you want to represent and protect (i.e. "your neighborhood").  The larger the area, the greater the protection.  An area can range in size from 5 to 150 households.  Making you have large enough support, when dealing with a large area is key.  

Next, you must gain support. Recruiting and organizing as many neighbors as possible. Make everyone aware of the plans by sending e-mails or passing out flyers. Be sure to include everyone in the area where the program is being established, this will ensure that even if some select not to participate, they are aware that the program will be forming.

Once the first two steps are put into place, contact your local law enforcement agency and schedule a planning meeting. Invite them to meet with your group at a time and place convenient for all. It is essential to work in collaboration with law enforcement because a Neighborhood Watch is a cooperative effort.

Develop an action plan in order to establish what members of the Watch will be doing. With the help of your local police authorities, learn how to report and identify suspicious activity as well as crime prevention techniques such as home security, personal safety, and more.  It is also a good idea to create and distribute a Neighborhood Watch area map showing names, phone numbers, and street number of each household participating.

Create a communication plan. This is the most important step to take as it determines how effective and successful the Watch program will be. This can be done through meetings, social media or both.
Finally, take action. Now that your group is all set up, make it aware to other members of the community that this is present and encourage others to get involved or learn about starting a group in their area.  
ABOUT J&J SECURITY SERVICES
Since 1983, J&J Security Services, headquartered in Deltona, Florida, has been providing the highest quality home and office security equipment combined with outstanding customer service.  A family business with an A+ rating with the Better Business Bureau, CEO, George Voll and his wife Bridget Voll (Owner), have successfully grown their once small Company into Central Florida's leading residential and commercial security systems experts.
In addition to offering state-of-the-art residential and commercial security systems, J&J provides Life Safety systems, protecting you and your loved ones from the dangers of fire, smoke, and carbon monoxide as well as wireless Emergency and Medical Alert pendants that can be integrated into any of our advanced security and Life Safety systems.
J&J Security's customer service is second-to-none, offering tailored and customized security solutions that come with Theft Protection Guarantees, Full Installation & Monitoring Refunds and significant discounts should you or your business move locations.  To learn more about how J&J Security can help protect and monitor your home and/or office, please visit their website at www.jandjsecurity.com
Source: J&J Security
Share: